Indi S. from Greater Vancouver, BC rated us 5 stars on Feb 9 2017


Our family loves this place. They treat our little guy really well, are super friendly, so easy to deal with, and really seem to care about the dogs in their care (i.e. they know who is friends with who, who needs to work on what, who's been having issues lately....). I can drop our doggie off in the morning and know he is happy and well taken care of all day. Sleeps like a baby when he gets home - happy dog!
Francesca S. from Vancouver BC rated us 5 stars on March 31 2016

I can't say enough good things about this place!!!!!!! They are reasonably priced and the girls that work there are so nice. My 4 month old Rottweiler puppy loves it there.

She comes out happy and tired. When I drop her off she almost breaks down the door she is so excited. The indoor and outdoor space is great ! I would definitely recommend this place

Jessica R. from Burnaby, BC rated us 5 stars on October 24 2016

I am a new dog owner and I was so nervous to leave my puppy for her first time. The ladies were so helpful, knowledgeable and compassionate. They took such incredible care of Bodhi and she was so happy when I picked her up. I am so impressed with the level of care and wont trust my puppy with anyone else.

Sessilee L. from Manhattan, NY rated us 5 stars on December 11 2015


My English bulldog loves it there. The location is a bit far for me since I live in point grey but they come and pick up or drop him off for me. He's always super tired when he comes home and a tired dog is a happy dog!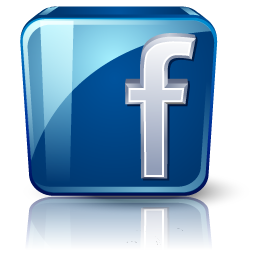 Katy Gammie rated us 5 stars on May 11 2017

Tamara is a dear and best dog groomer ever. She truly lives dogs and can even handle our Mitzi, the terrorist to groomers terrier. Chalmers dog loves her too.

Tina N. rated us 5 stars on March 7 2016

Pogi has been coming here for 6 months and is still so very very excited to come to daycare everyday. The staff are awesome and friendly and Tamara always has great recommendations for training and when he's feeling unwell. love them :)
Candice C. rated us 5 stars on October 6 2015

This place is incredible! The staff is amazing! My dog is happy and always exhausted when we get home from day care! Highly highly recommend canine concierge!
Karyn M. rated us 5 stars on March 4 2015

Just wanted to say thanks! Been dealing with separation anxiety in Loki for a month now, i would run him in the morning but nothing helped. I could not leave him for more then 5 min. After his first day at your Daycare, i picked him up, brought him home then fed him, and then I walked out of the door he followed to the baby gate and then he just laid down and CRASHED out cold!!! I was able to go out for 45min and he slept!!! Even when i got back home he was to tired to even get up and say hello!! I hope this is a new start for him and me and i wanted to say THANKS!!!!