With multiple locations to serve you, each shop is your one-stop service center for dogs. We offer a full range of services and products for happy and healthy dogs, including, but not limited to:

Dog daycare and overnight boarding
Group and private walks
Dog haircuts, baths and nail trims
Pick up and drop off service
Transportation to and from vet appointments

We also...
Can accommodate special requests for special needs dogs

Separate our dogs by age, size, and temperament

Have staff trained in animal first aid, behavior, and nutrition
Provide a thorough assessment on all dogs prior to acceptance into our facility
Give new dogs a gradual, closely monitored introduction to existing pack members



Check out our Rates and Services page, or our staff bio page for more information.



Welcome New Pack Members !

Pearly whites not looking so pearly?
Take advantage of K9 Gentle Dental's fabulous services, hosted by Canine Concierge!

Using K9 Gentle Dental is an anesthesia-free service. They use all manual tools so as to not spook your pooch.

If they find a problem that needs vet attention, they will immediately stop the service and call you right away. How reassuring!

Spots are limited, so be sure to give us a call to book an appointment soon.

Our next cleaning clinic is scheduled for Tuesday May 30th 2017 at our Powell Street facility.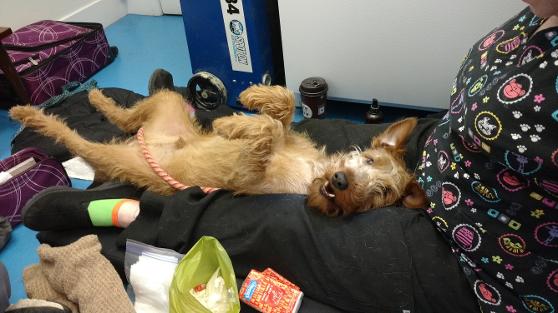 BOARDING HOURS ARE FOR POWELL LOCATION ONLY




POWELL FACILITY



Saturday July 1st : CLOSED FOR CANADA DAY



* Boarding check in between 9:00am and 10:00am OR 4:00pm - 5:00pm


* Shuttle service not available
* Grooming services not available